Photography Contest
71% - The State of Water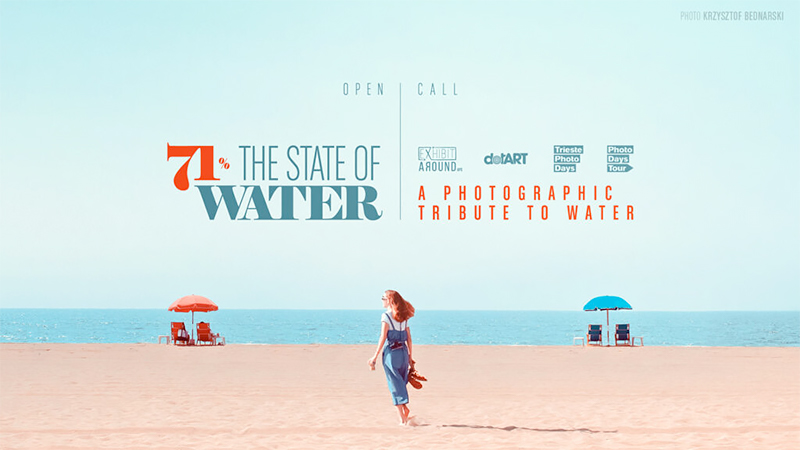 Deadline |
CLOSED
Theme |
The State of Water
Territory |
Worldwide
Eligibility |
Open to all
Entry Fees |
FREE
Prizes |
Exhibition

Exhibit Around APS and the dotARt association, promoters of the Trieste Photo Days international festival, are launching an open call for the project 71% – The State of Water.

We are looking for photographers interested in submitting single photos and/or projects/portfolios focused on the relationship between Man and Water in all its forms.

The best photos and portfolio will flow into the new Exhibit Around's original project, 71% – The State of Water, which will consist of:

BOOK: A prestigious photographic volume that will contain selected works by the participants and the special guest. It will premiere during the opening weekend of Trieste Photo Days (end of October 2023).

EXHIBITION: A large international collective exhibition with a wide selection of the best photos of the project, which will take place in the dual context of Trieste Photo Days (the very central Sala Veruda, in the heart of the city) and of the Photo Days Tour, at a regional museum.

VIDEO: An exclusive "behind the scenes" featuring interviews with the authors involved in the project, which will be previewed during the presentation event and subsequently published on the Trieste Photo Days and Exhibit Around social networks.