Photography Contest
2021 ZEKE Award for Documentary Photography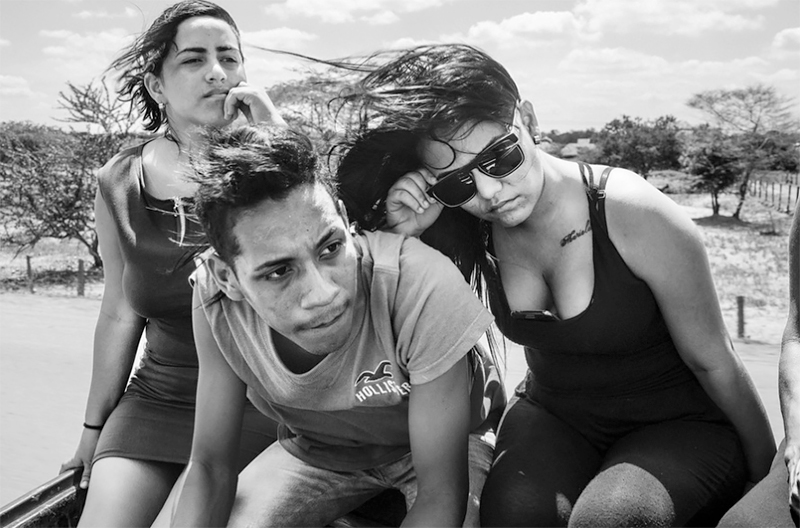 Deadline |
04/30/21
Theme |
Documentary
Territory |
Worldwide
Eligibility |
Professional and amateur US and international photographers
Entry Fees |
$25/$30
Prizes |
Cash Prize

Entering the ZEKE Award for Documentary Photography is identical to creating a standard exhibit on the SDN website, except that it is flagged as an award entry for the jurors and you pay the submission fee after submitting your project. Click here for details on how to prepare and submit your work to SDN.

Entry Requirements
Entries must be documentary. We define this broadly, but an important quality is that the intent is to tell a visual story about the subject of your photographs. If the work is more about you as an artist, then it would not be appropriate for SDN or ZEKE magazine. Composited photographs (photo collages) are accepted only if all elements come from photographs that you have taken.

All entries must have between 6 and 30 photographs related to a specific theme. The submission may also have a multimedia component to supplement the still images. Submissions must have an abstract to provide context (180 words maximum) and captions to accompany the photographs.

Additional text about the situation being documented may also be entered, as well as a bio of the photographer, information on organizations working with affected communities, and other relevant information. Photographs must have been taken after January 1, 2012 unless the work is part of a long-term project that began prior to 2012 and continues to the present.

All work must be submitted via the Social Documentary Network website. For specific image specifications, click here. Images must be a minimum of 1500 pixels in one dimension.

All entries are automatically and simultaneously submitted for exhibition on the Social Documentary Network website and must follow all rules and regulations regarding exhibits on SDN.

Exhibits on the SDN website need to be approved before going live. In the event that an entry to the Call for Entries is not accepted for the SDN website, the photographer may make changes to their exhibit and re-submit, at no additional cost, up until the entry deadline. Greater than 90% of all exhibits submitted to SDN are approved. The most common reason that an exhibit is not accepted is because it is not documentary.

All submissions will be viewable to the public on the SDN website. Once your exhibit is accepted, it will remain live on the SDN website for one year. You may choose to hide your entry from the public, but if you hide your entry prior to the completion of judging, you will also hide your site from the jurors.

Converting Existing SDN Exhibits to an Award Submission
Existing exhibits on SDN can easily be converted to an awards submission by logging into your account, going to the exhibit you want to convert, and click the blue button at the top of the page to convert to the awards. You will be prompted to pay the fee at that time.